SEVENTEEN's Mingyu and The8 take Carats with them as they participate in Ralph Lauren's Pink Pony Campaign through the charity exhibition in the latest Inside SEVENTEEN episode.
The Pink Pony Campaign by Ralph Lauren is the brand's global initiative to fight against cancer.
Mingyu and The8 are known as the fashionistas and as some of the photography-lovers in the group. Photographs that they themselves have taken were on display during the charity exhibition which aims to raise money for cancer prevention.
Mingyu and The8 enjoyed their time in the exhibition as they looked around at the other artistic creations on display.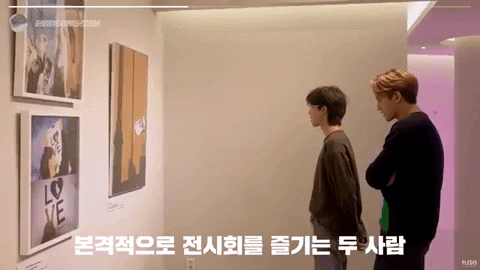 They also took some photos at the photo booth to end their visit at the exhibition.
Carats are immensely proud of the two for participating and using their talent and influence for a campaign that fights for a great cause.
Watch the full episode of Inside SEVENTEEN here:
Share This Post