AOA's ChoA was spotted in Japan with a man speculated to be gaming CEO Lee Suk Jin, who was reported to be dating ChoA last month.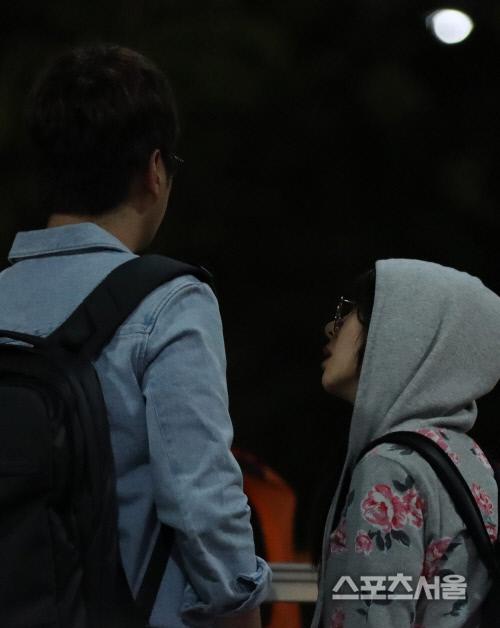 Photos of ChoA and the man were shared by various news sources claiming she was on a couple's vacation in Japan.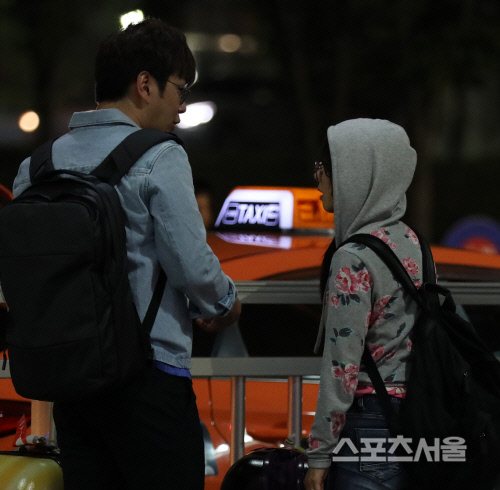 With recent news of her departure from the group, people began associating the photos with her departure.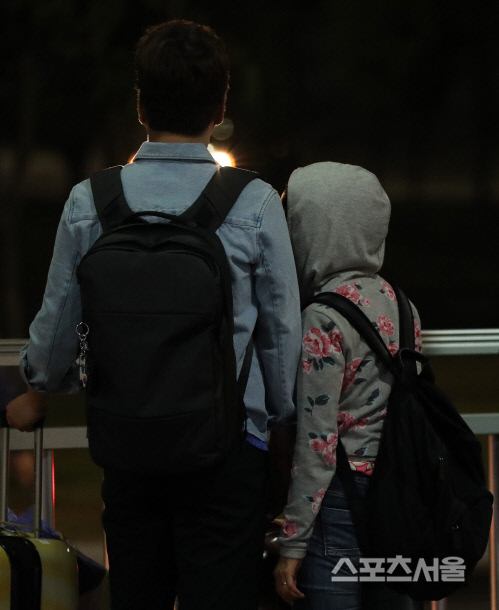 In response, ChoA uploaded a lengthy post saying that the photos were misleading and provided an explanation of her own.
https://www.instagram.com/p/BVqKQoFFkfc/
"I knew there'd be a lot of gossip with growing interest, but I'm not pregnant, I didn't have an abortion, and I'm not leaving the group because I'm getting married.
There are lots of people promoting while they're in a relationship, and if I wanted to date, I'd reveal it and continue promoting, but I'm not sure why departure from the group is being connected to my dating rumor.

I don't have that many friends, so the person in the photo became a source of help for me, that's true. If we develop into something more, then dating is a crime, so I'll honestly reveal it and be in a happy relationship. It was a really tough decision to make after much contemplation, so I'd appreciate it if other matters aren't dragged into this.

Over the last few days, they kept saying they'll upload the photos, so I felt mentally pressured quite a lot, but now I feel lighter and more refreshed.

I'd like to explain the photos that came up with the article, and provide a photo myself. The article made it seem like I had been on a couple's vacation with the man, but it was the first vacation I ever went on with my siblings: my older and younger sister.

My 7th grade younger sister likes drawing and animations, so to help her with her future goals, I chose Japan as our vacation spot. I'm the only one who can speak a little Japanese, and it was our first time visiting Japan so I was in charge of everything, but I'd only been to Japan for schedules and so it was really difficult for me to make reservations in Japanese and finding out different tourist spots, so I asked a friend whom I'd known for the past 3 years. The friend helped us as a guide on the days our itineraries coincided, and on the way back, we were late and had lots of luggage so he helped us carry it to the same car, but the photo was taken of just us.

When the first dating rumors came out, the reporter called to ask about the story behind the photos. I told the exact same story as my explanation, but an article headlined 'They were close before the dating rumors' came out, insinuating that just the two of us went on the trip. It's hard for me to understand why it was written like that.

Also, I've been discussing and contemplating about my departure from the group with the label for a long time. They told me to rest and think long and hard about it, so I tried taking a break as well. But in the end, my CEO agreed, and I shared it on my SNS. I shared the contents of my post with my label before uploading, and I respected their wishes of leaving out certain parts that they did not want to be released.

I wrote out everything that I felt about leaving the group through yesterday's SNS post, and I hope that my members will not be harmed by the controversy that arose again. I apologize for the inconvenience from all of the bad news that happened so early in the morning."

— AOA's ChoA
Stay up to date on news of ChoA's departure from AOA here.
[★BREAKING] AOA Choa and CEO of gaming company revealed to be dating
[★BREAKING] FNC Entertainment denies relationship rumors between Choa and a CEO
[★BREAKING] ChoA is officially leaving AOA due to depression
Source: Sports Seoul
Share This Post