New photos from Lee Hyori and Lee Sang Soon's annual wedding anniversary photoshoot have just been revealed along with the past two years' of photos as well.
Lee Hyori's older sister, Lee Yuri, just released photos on the 3rd of her younger sister Hyori and brother-in-law Lee Sang Soon, to congratulate them on the third anniversary of their wedding.
The first picture which was posted is a collage of the past three years' worth of photos that were taken by the celebrity couple on their wedding anniversary, as seen below.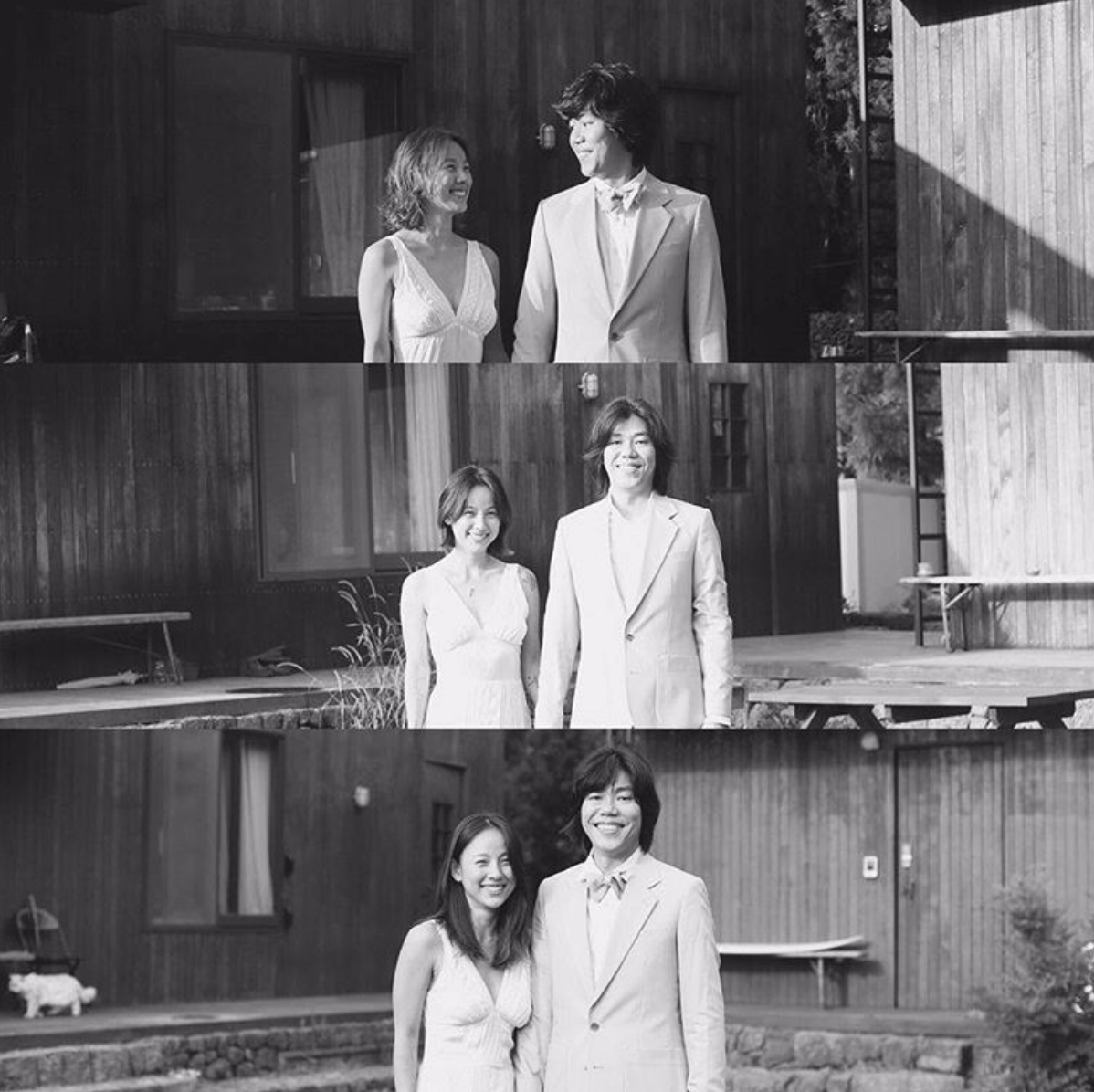 What makes the collage so special is that the couple is seen posing in almost the exact same way, at almost the exact same location, and in the exact same clothes for each of the anniversary photos.
The other photos released by Lee Yuri are of Lee Hyori's individual anniversary shots that were taken on the couple's own plot of green land in Jeju Island.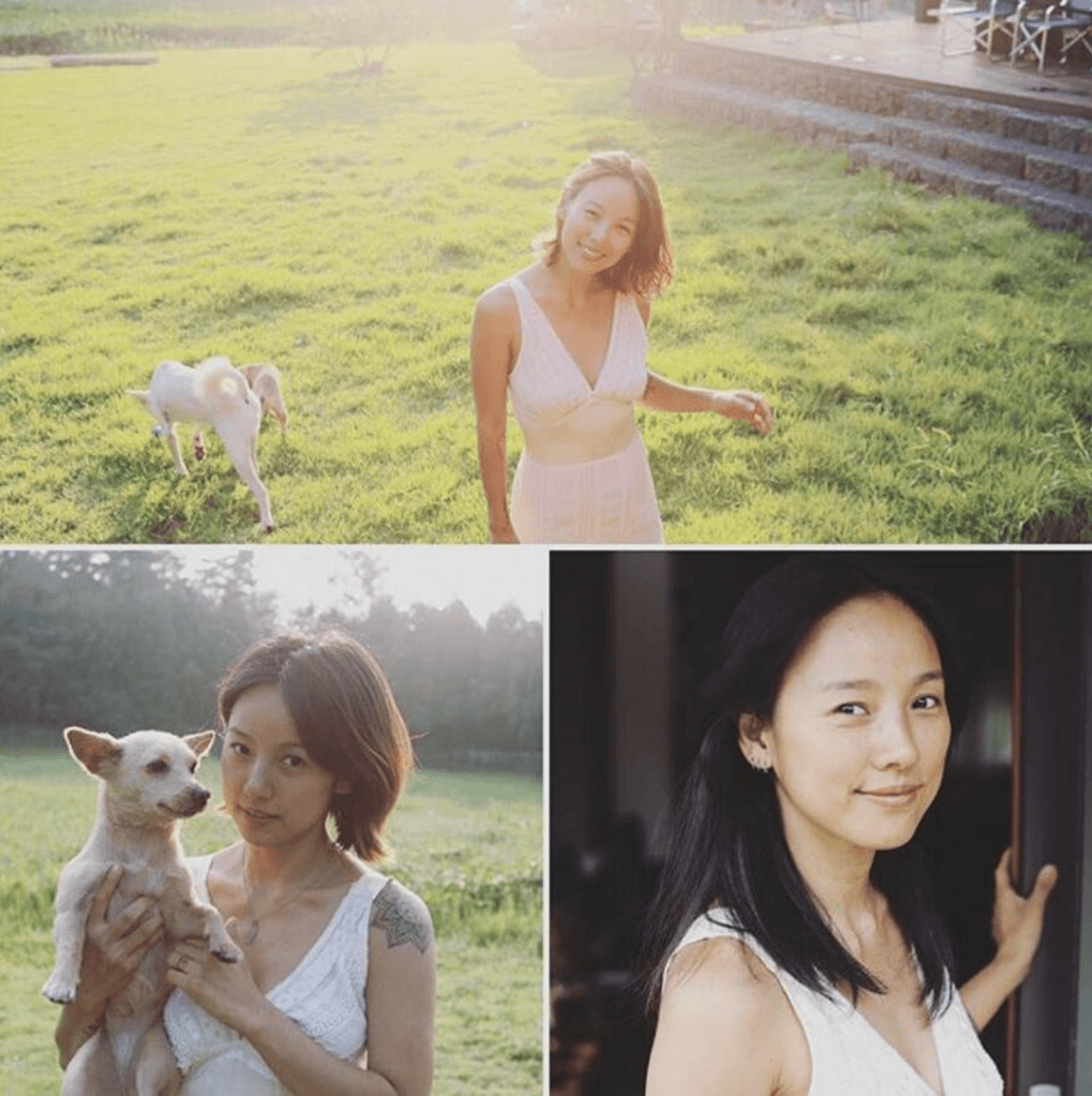 For each of the photos, Lee Hyori's sister left a heartwarming congratulatory message for the lovely couple, writing, "Hyori, who always takes annual photos in front of their Jeju Island home to document every wedding anniversary, has already celebrated her 1st… 2nd… and now 3rd anniversary. In every one of these photos, I can see that your face has become more and more angelic… congratulations~ I cannot believe it has already been three years since you guys moved to Jeju to get married… I can see it in your face how much more comfortable and relaxed you've become. Hyori, I sincerely congratulate you on your third wedding anniversary. From each of the anniversary photos that you've sent over the last three years, the only things that seem to have changed is your hairstyle… and your relaxed expressions. You are just as beautiful as you've always been and the love that both of you have for one another hasn't changed a bit. You're always telling me how happy you are about having moved to Jeju… and so I wish you two a lifetime of happiness~~ #LeeHyori #BeautifulFace #WeddingAnniversary #Congratulations #YoureTheBest #YoureSoGorgeous #AndLovely #YoureGlowing #ILoveYou"
Source: Instagram
Share This Post